GunCity Token
OUTSTANDING COMPUTERS! FOR EVERYONE.
The Token was created with the goal of facilitating the demand of individuals who desire an outstanding computer. The essence of the program is support in several ways, such as facilitating purchases (savings) and facilitating and refunding returning customers. The token was created for this purpose.


GUNCITY TOKEN PROGRAM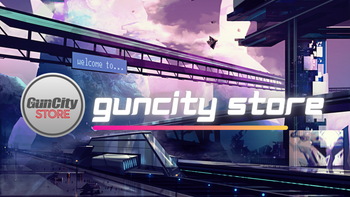 STAKING AND MINING
By staking the Token, you have the opportunity to save as much as you want for the PC. This will keep you closer to your chosen goal.
LOYALTY PROGRAM
If you buy a computer on guncitystore.hu and enter GUNCITY recieve addressed in the notification section, we will return 10% of the

purchase price in #GUNCITY tokens.
FOLLOW US!
We reward continuous shares and active participation in the life of GunCity. Be an active part of GunCity on Facebook and

Telegram

.
REFFERAL SYSTEM
If YOU recommended someone through the referral system, we will return 3% to your account in #GUNCITY Tokens. Here it is necessary to tell the customer in the notification that PARTNER: 0x... (Your GUNCITY Token recieve addressed)
PAYMENT TOKEN
Up to 5% of the Token's total DEX (decentralized exchange) liquidity can be bought. Ensuring the exchange rate is primary.
DEPOSIT
With the GunCity token, you can deposit the looking PC and take it away later. At least 50% must be paid in advance and the deposit is valid for 3 months.

HOW TO BUY?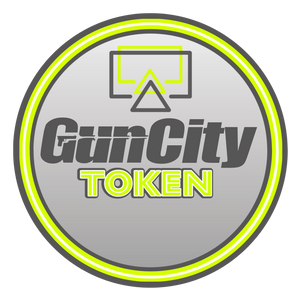 Currently available on VizslaSwap and PancakeSwap. Just click on the large VizslaSwap logo below and you can buy Tokens by default. Connect your DEX wallet via Smart Chain network (BSC) (e.g. Trust Wallet, MetaMask, Crypto.com DEFI Wallet) and exchange BNB Token for GunCity Token.





Contract address (BEP20/BSC): 
0x7394f3bf8548a2aAB18f1063f0A86bE79AB8fEc3


LIQUIDITY MINING AND STAKING
On the VizslaSwap platform, it is possible to stake the token, for which you will receive a reward. This reward constantly brings you closer to the selected gaming pc. If you provide liquidity, you can also get a VizslaSwap token, which is operated by the Hungarian Vizsla Inu team.

ABOUT GUNCITY TOKEN
GunCity Token is a fully decentralised peer-to-peer digital currency, with all users being equal owners and contributors.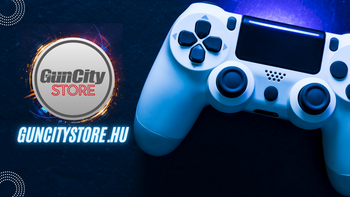 Based on Binance Smart Chain, GunCity Token has a total supply of 21,000,000 GUNCITY of which 1% is burned during each transaction. Thus reducing the supply. There is a 10% cost for all buys and sells on the DEX platform. 1% of this will be burned and withdrawn from the total stock continuously. 2% goes to liquidity to continuously increase the financial coverage behind the token. 7% goes to salaries, marketing and operation.
GunCity Token will be listed some centralized Exchanges, but thats is not important for the project. The project focused on the decentralized (DEXs) Exchanges like PancakeSwap and staking options are also available on the partner VizslaSwap.com. VizslaSwap doesn't hold your funds when you trade: you have 100% ownership of your own crypto.
PLEASE READ OUR WHITEPAPER